How a Winemaker's Son Turned Into a Non-alcoholic Cider Producer
Bruno Stotz grew up harvesting apples and pears from the heritage trees of his parent's farm. As the child of a long-time winemaker, Stotz was inspired to quit his job to run his family's farm full-time after discovering his passion for fermentation and beverage production.

In 2018, Stotz started to press juice using his father's filling tanks for fermentation. It wasn't until 2020 that Stotz dove into the world of making top-quality homegrown beverages for others to enjoy. Bruno hired a young winemaker from a nearby village to join him at the farm as part of the cider production team, and a new business was born known as Der Stotz Hof.
"In the case of our non-alcoholic cider you don't recognize at the beginning you are not drinking alcohol. The complexity and the interplay of fruit sugar and acids and tannins make this drink interesting. So I think people feel relaxed and honored. I mean honored because it's not a cheap drink full of sugar or just juice. There is craft and intentionality behind the non-alcoholic cider." ‒Bruno Stotz
Der Stotz Hof's handcrafted cider uses heritage apples, pears, and quince grown from the Stotz farm. The fruit is pressed gently with a machine used for crushing grapes and the juice is then transferred into steel barrels for fermentation. The removal of alcohol is done by a special vacuum distillation machine that preserves the beautiful aromas and delicious flavors.

Der Stotz Hof non-alcoholic cider celebrates the region while offering unique tastes in every sip.
Delmosa & Der Stotz Hof: Bringing Non-Alcoholic Cider to America
Delmosa is always on the lookout for producers with a passion for special, non-alcoholic beverages. After reading about Der Stotz Hof's gold medal win at the International Cider Festival in Frankfurt, Delmosa decided to dive into the details of their fruit and production methods.
After receiving a sample, Delmosa was sold on the fruity, crisp, clean finish of the Stotz cider, and plans moved forward to bring it to the U.S. market.
"We are happy to get this connection to the US and to be able to send our handcrafted products for more people to enjoy . The contact with Delmosa is very friendly and fruitful. We see the chance to start a long-term successful collaboration. Also, we like their special concept of a small range of highly select nonalcoholic drinks in the premium sector."
As more people abstain from alcohol, non-alcoholic drinking has come to the forefront of North American culture. Thanks to Delmosa, Der Stotz Hof's premium non-alcoholic cider is now available to an American audience that values great taste and healthy alternatives to alcohol.
Celebrate With Der Stotz Hof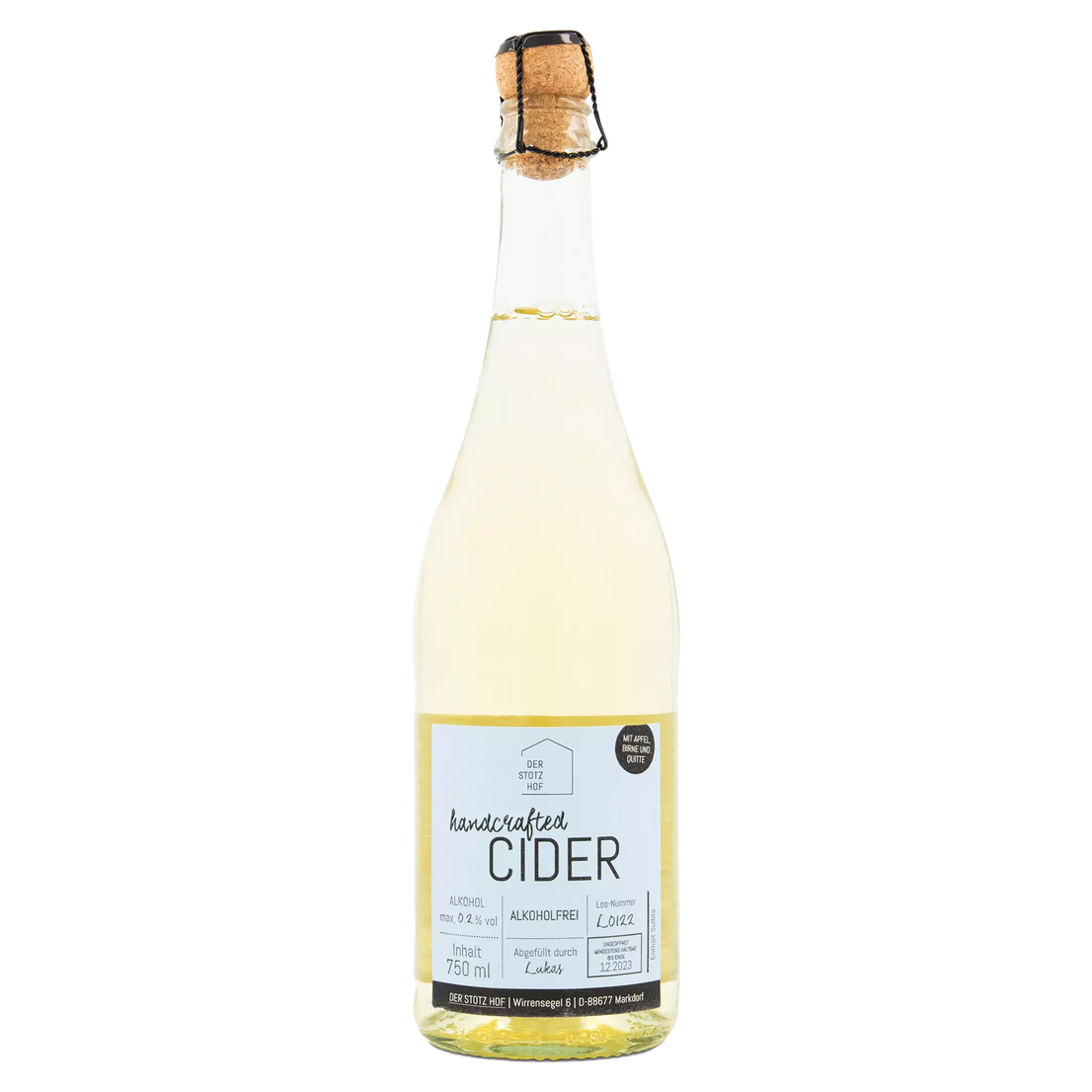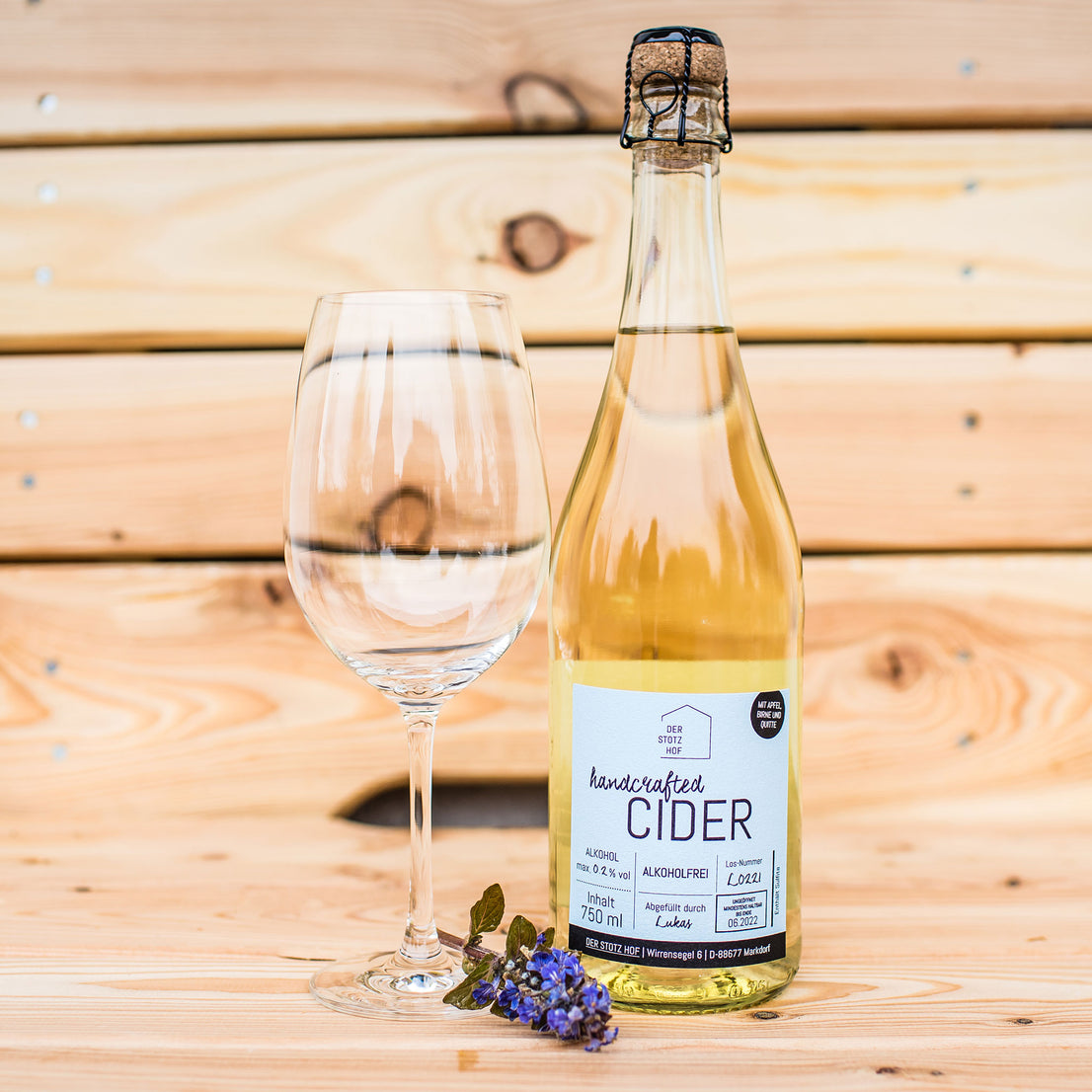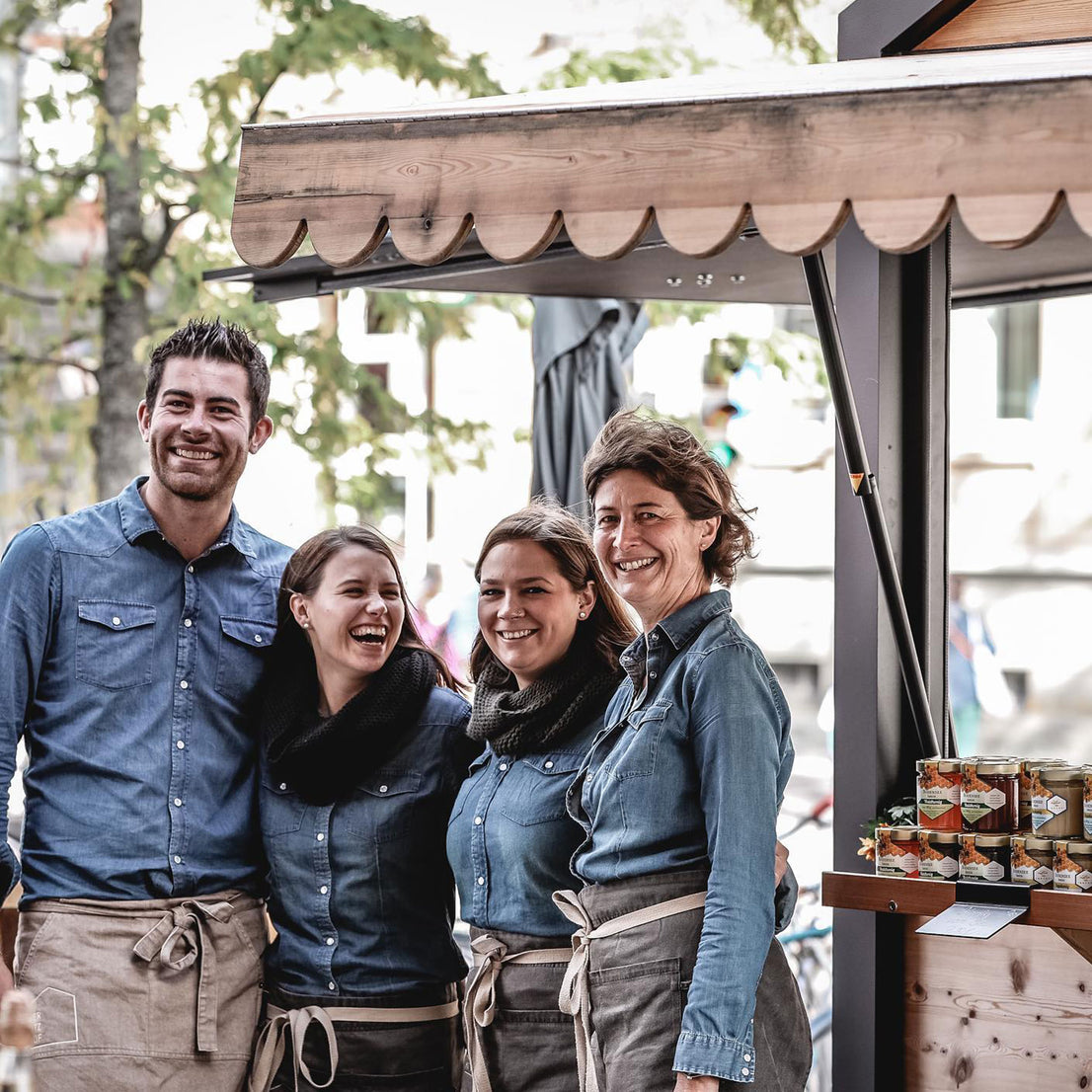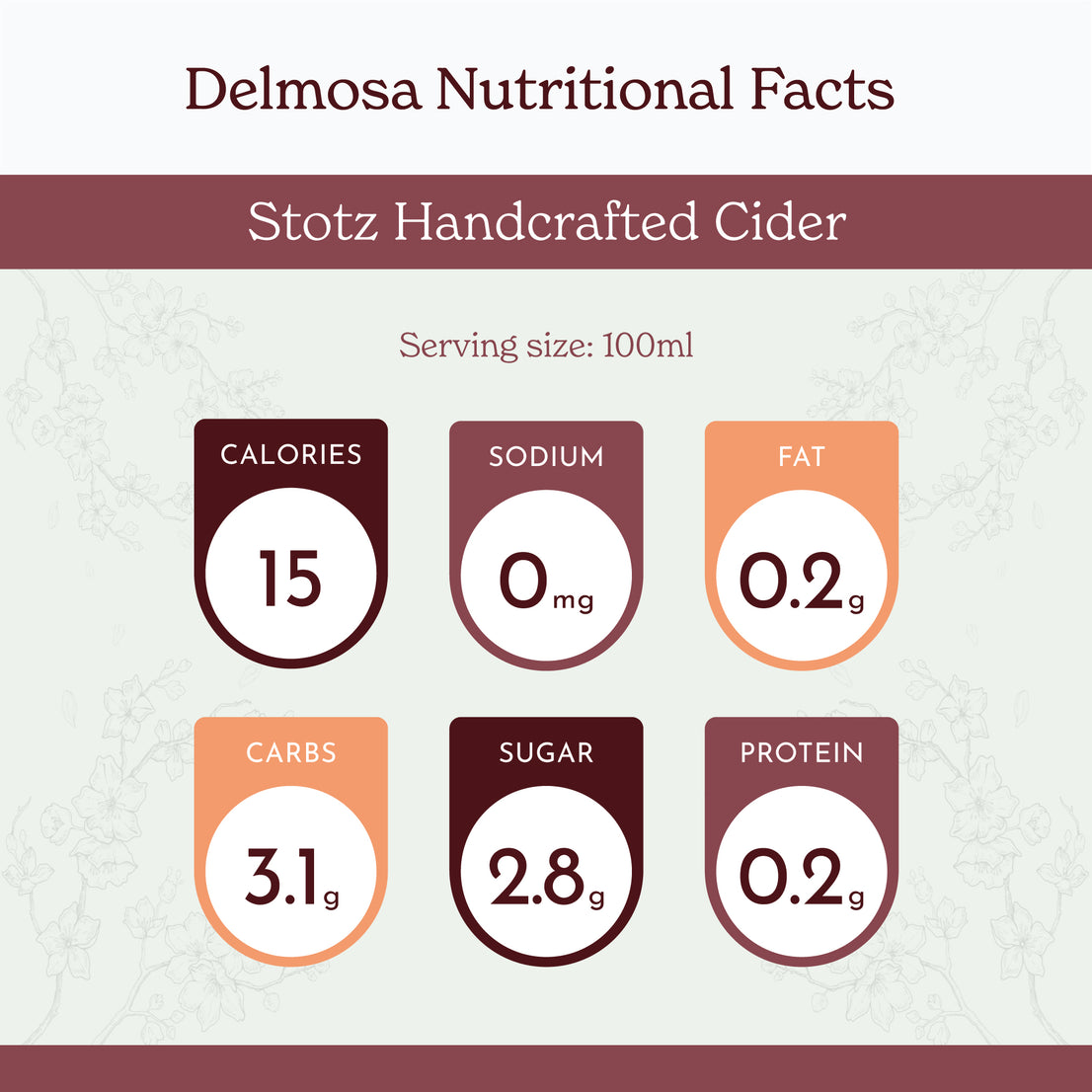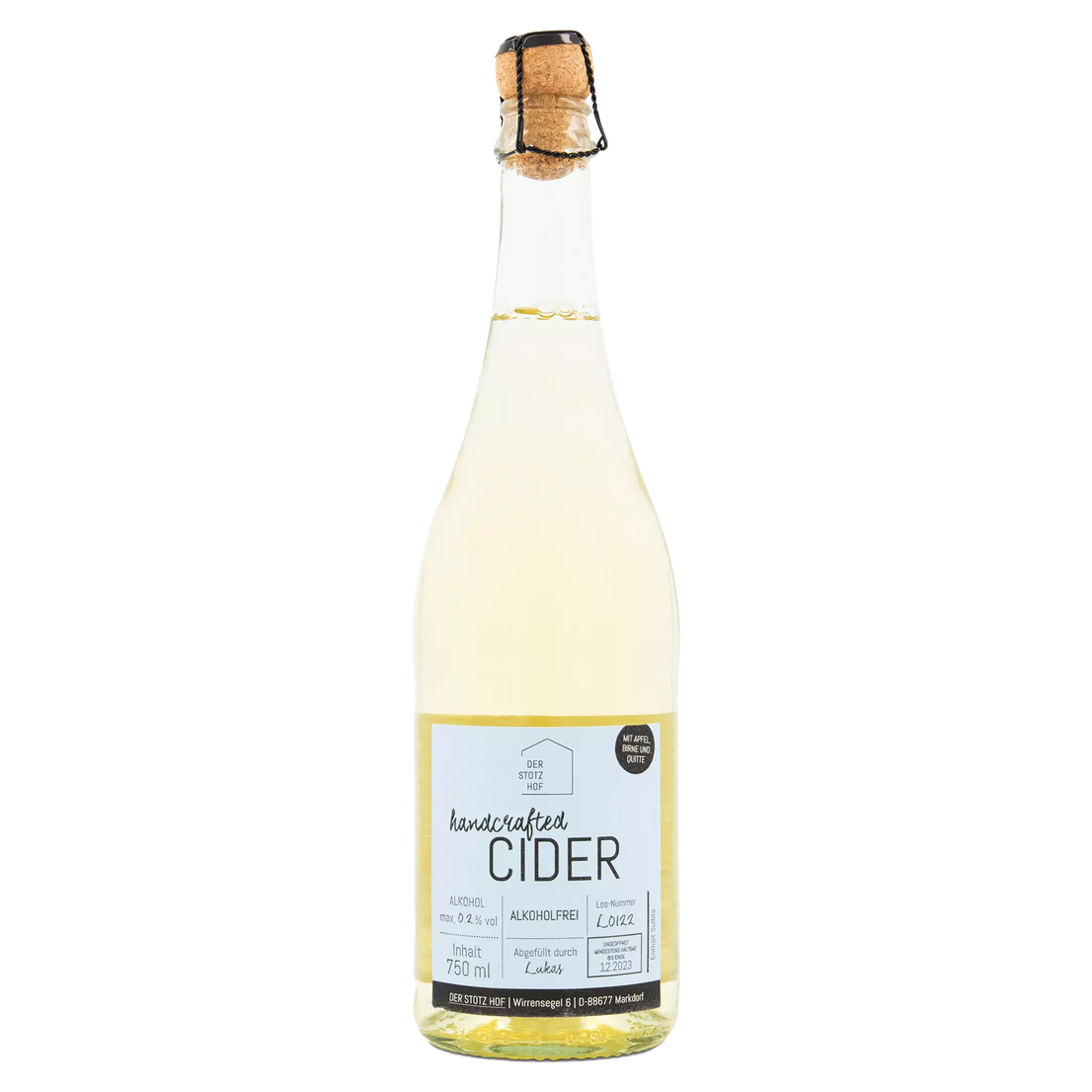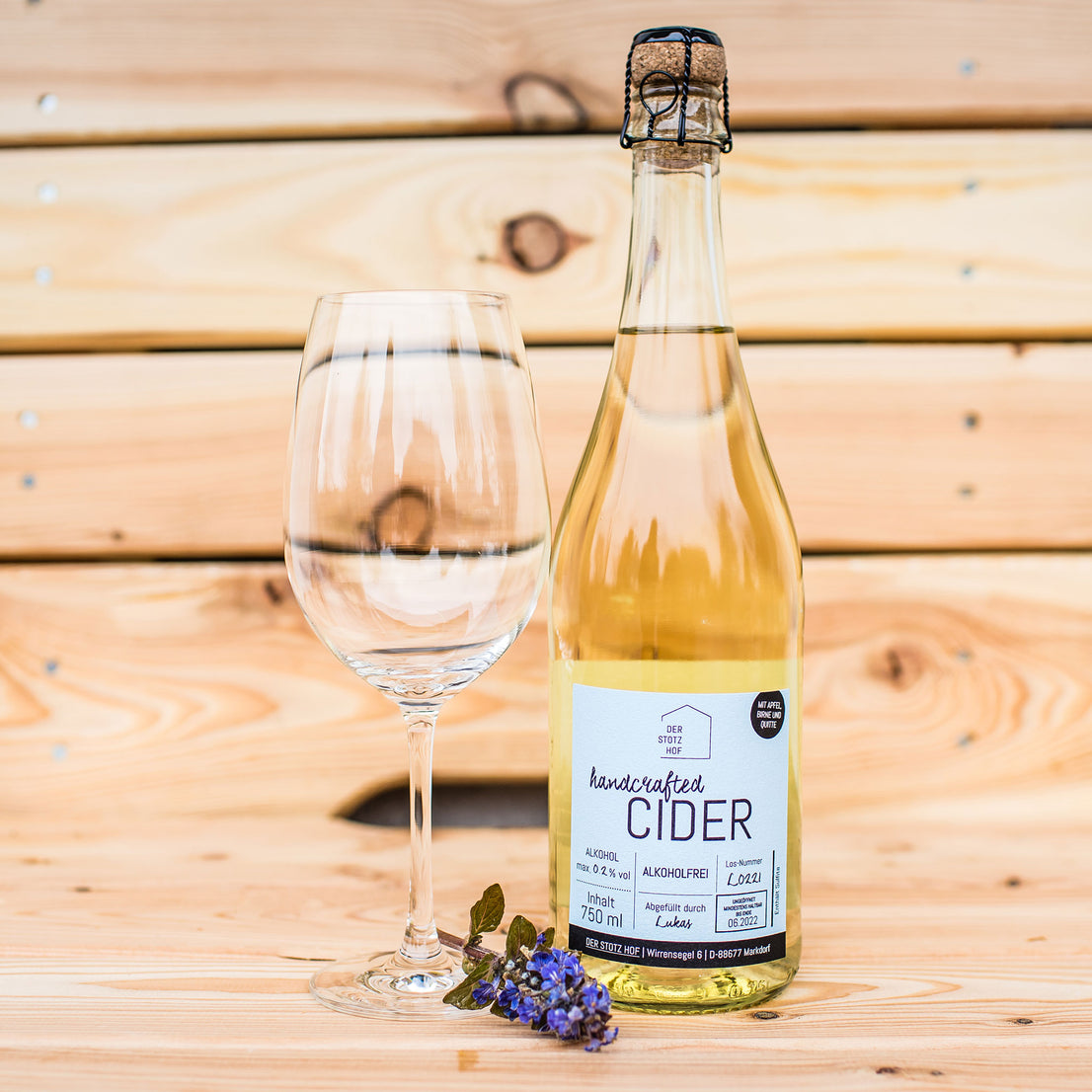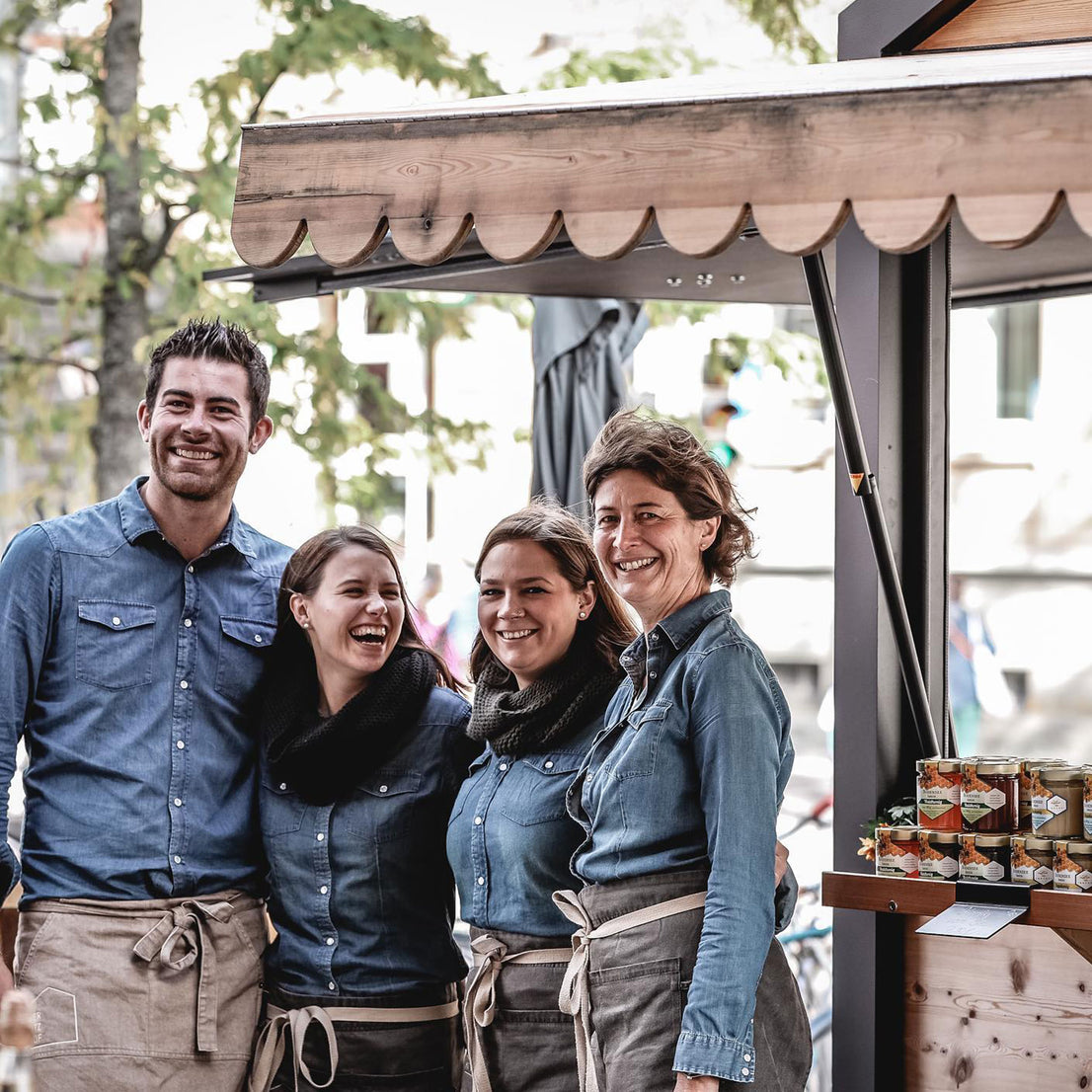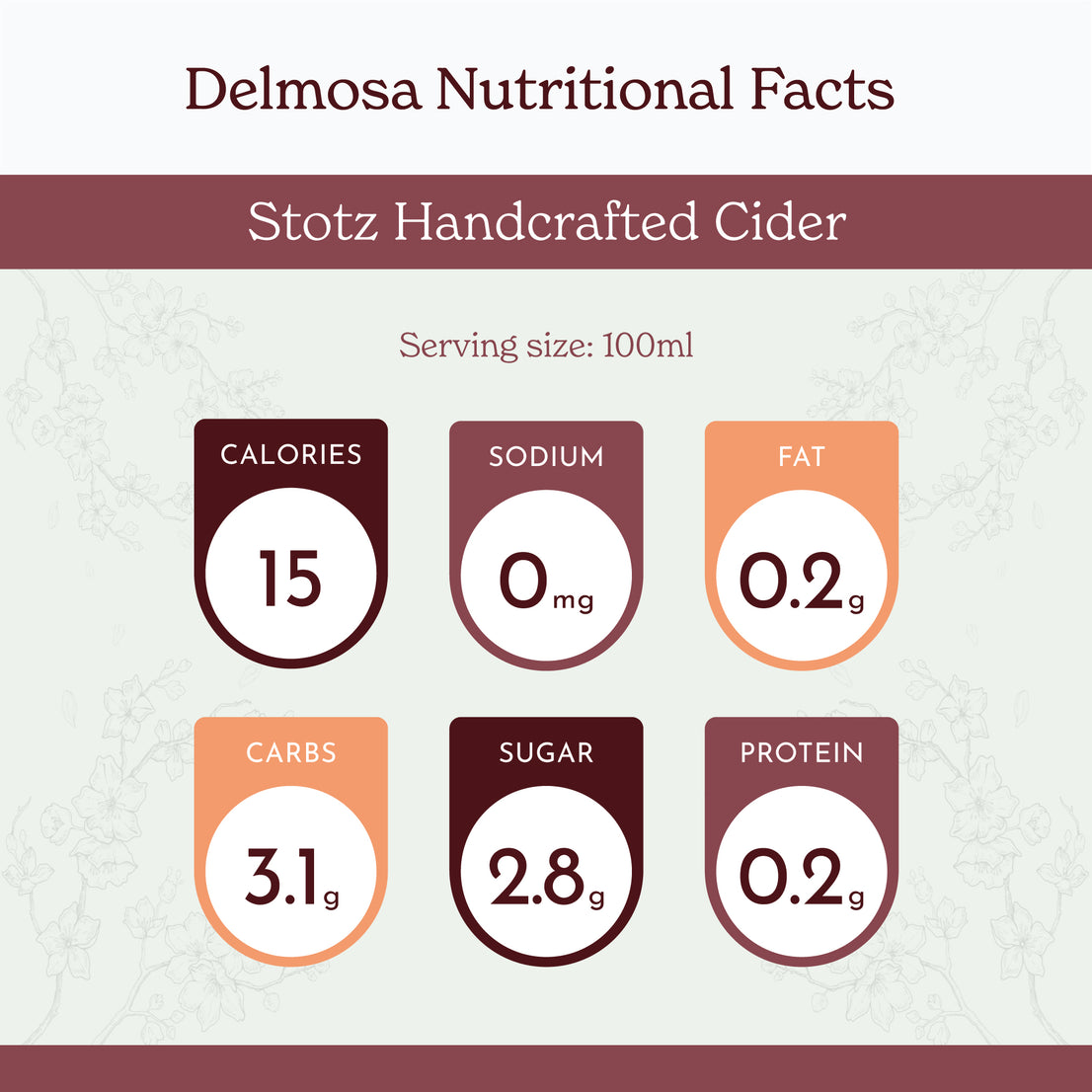 Handcrafted Cider
Dealcoholized cider from heritage apples, pears, and quince, carbon dioxide. Sparkling. Contains sulfites. 750ml/25.4 fl. oz
VIEW PRODUCT